Nothing goes together quite like books and basketball! GFW Elementary students cheered on the basketball team last night and got to take home basketball themed books.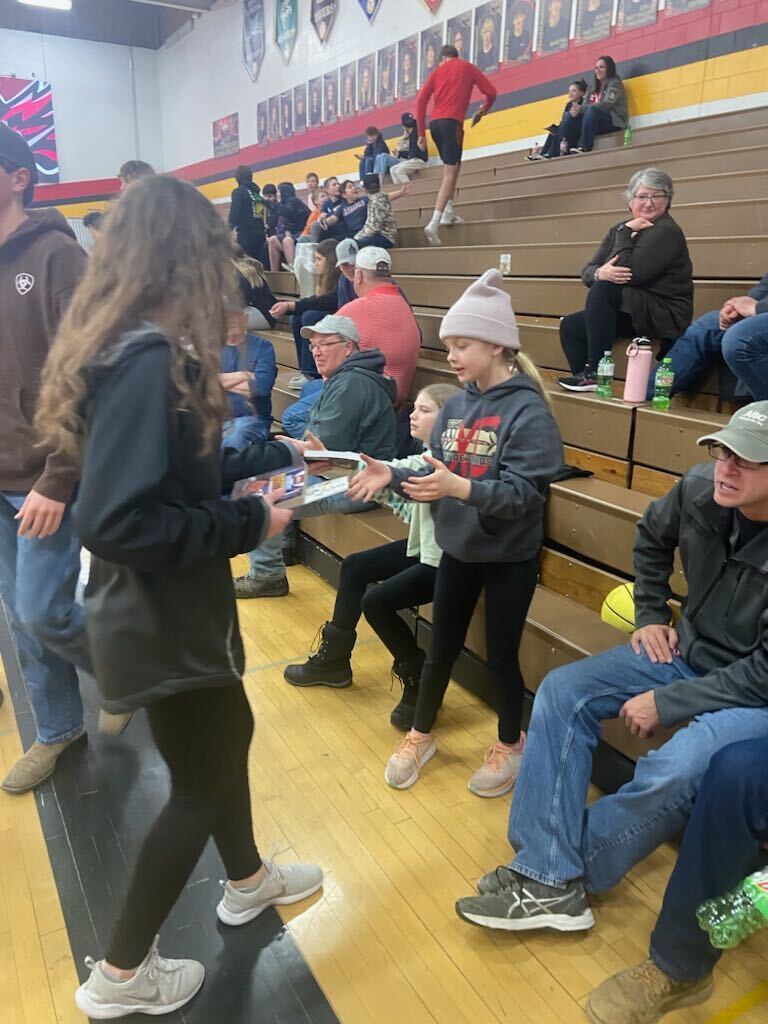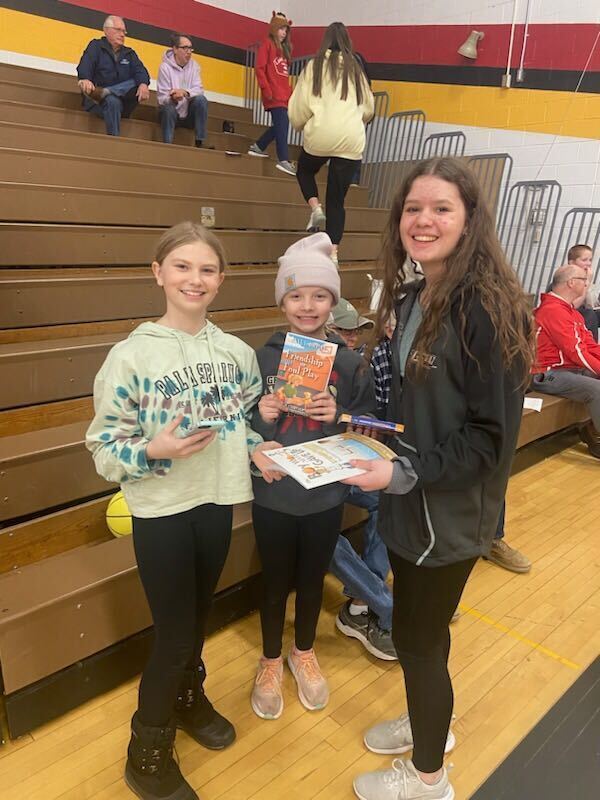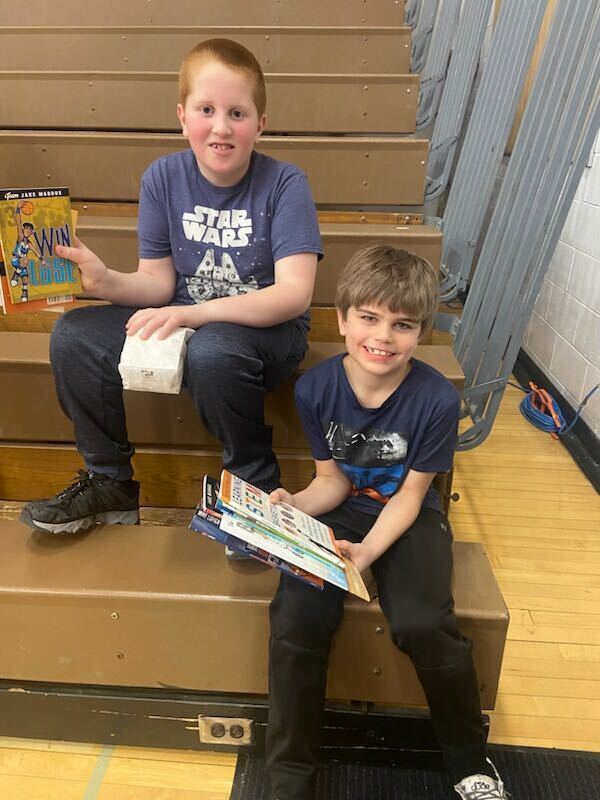 Staff at GFW Elementary had a great time dressing up for dress up days to celebrate reading. Things got especially stylish on animal print day!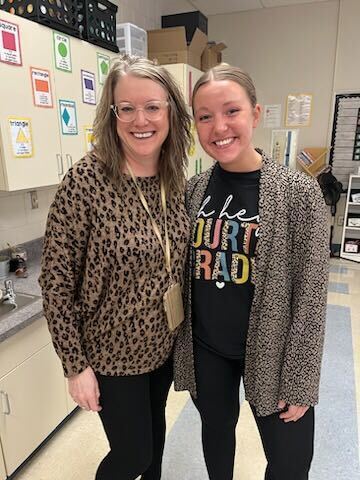 Students at GFW Elementary celebrated the end of the annual Read-A-Thon with a campout day where they read while camping out in the classroom!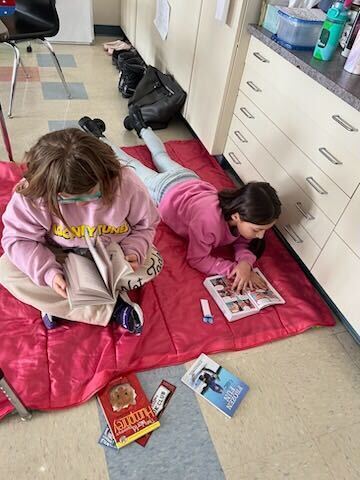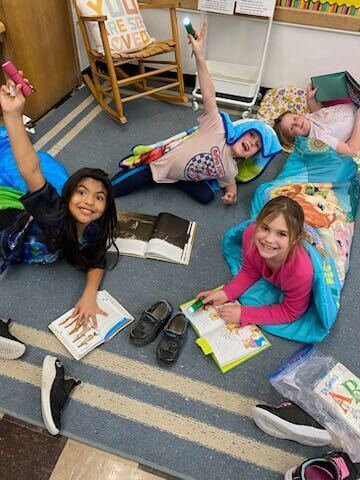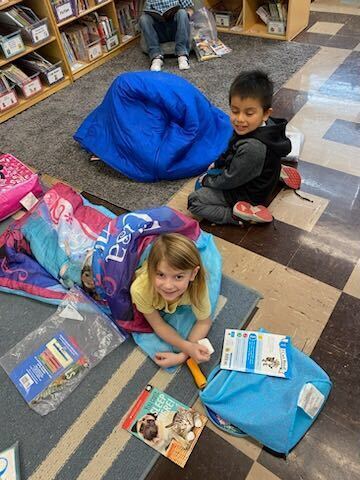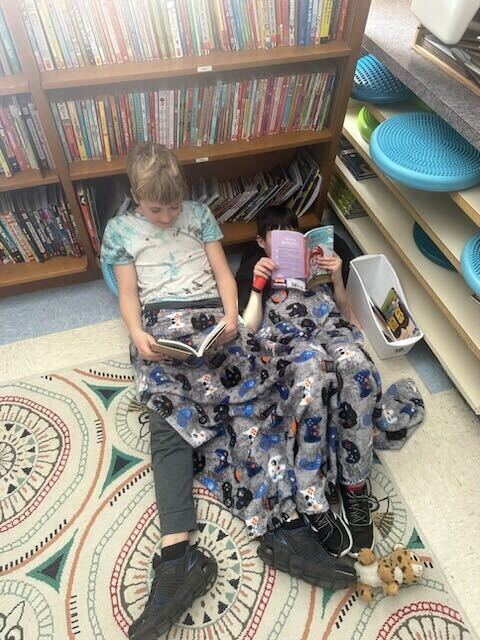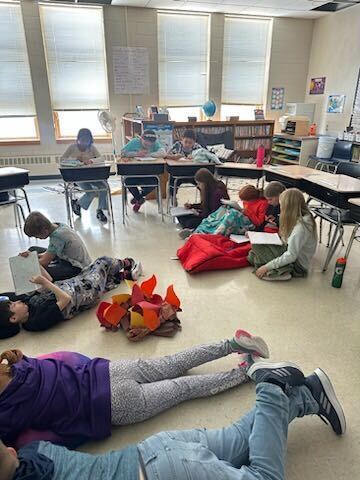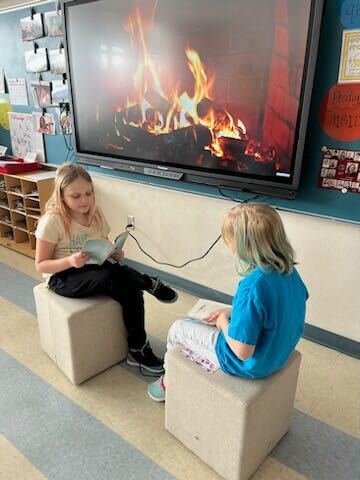 Due to uncertainty with the weather today, we are postponing Kindergarten Kick Off until Tuesday, March 7th. If you already signed up and are unable to attend on March 7, please let us know. If you are able to attend, you do not need to do anything, we will see you in March! If you have a child who will be in Kindergarten next year and are interested in finding out more about GFW, please contact the elementary office at 507-834-6501. We are excited to be able to offer a dual immersion (Spanish and English) opportunity to our Kindergarten families next year. More information will be available at Kindergarten Kick Off. An English only option is also still available for students.
Ms. Houseman's 5th graders took a field trip to the Science Museum in St. Paul today. Everyone had a great time!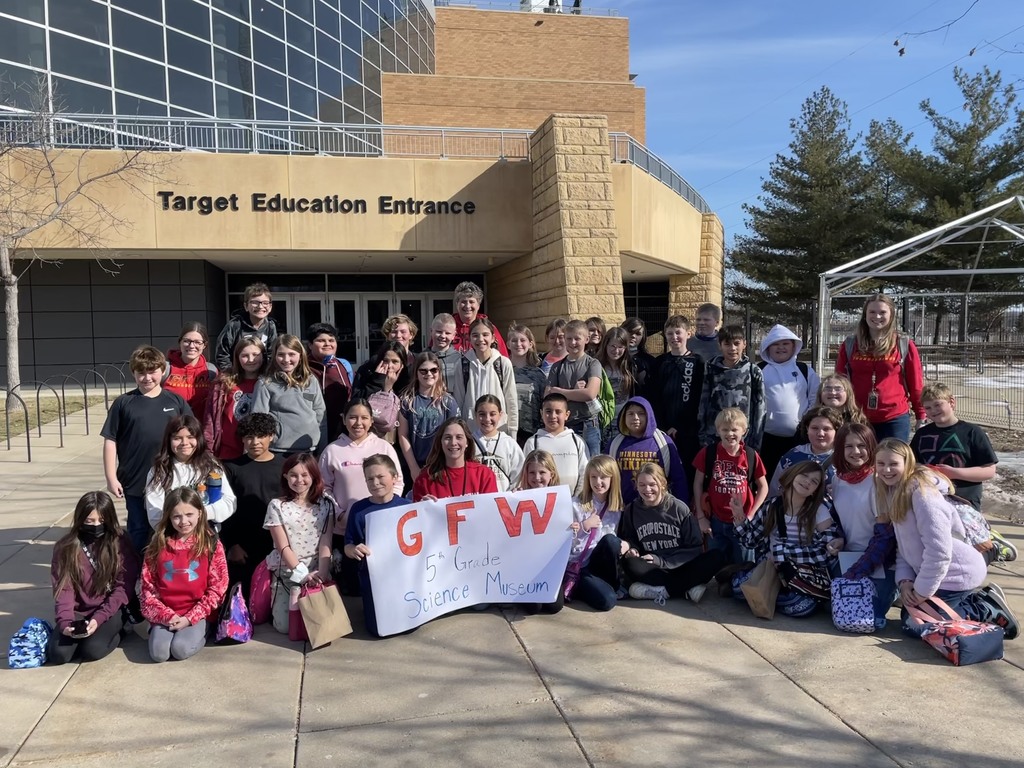 At GFW Elementary, authors are the T-bird way February real-life heroes! Minnesota author Kevin Lovegreen met with our elementary school heroes of the month to talk about being an author.
Students in Ms. Wood's eighth grade College and Career Readiness class got to hear from Winthrop Police Chief Anderson and Assistant Chief Hacker about pursuing a career in law enforcement.
Author Kevin Lovegreen visited students today at GFW Elementary! Mr. Lovegreen talked with all students in the morning about the writing process and shared some of his stories. Students also got to hear some different animal calls and had a great time! After the assembly, he met with each grade level. In 3rd and 4th grade, he worked with students on how to make their writing more interesting. Thank you for visiting our schools!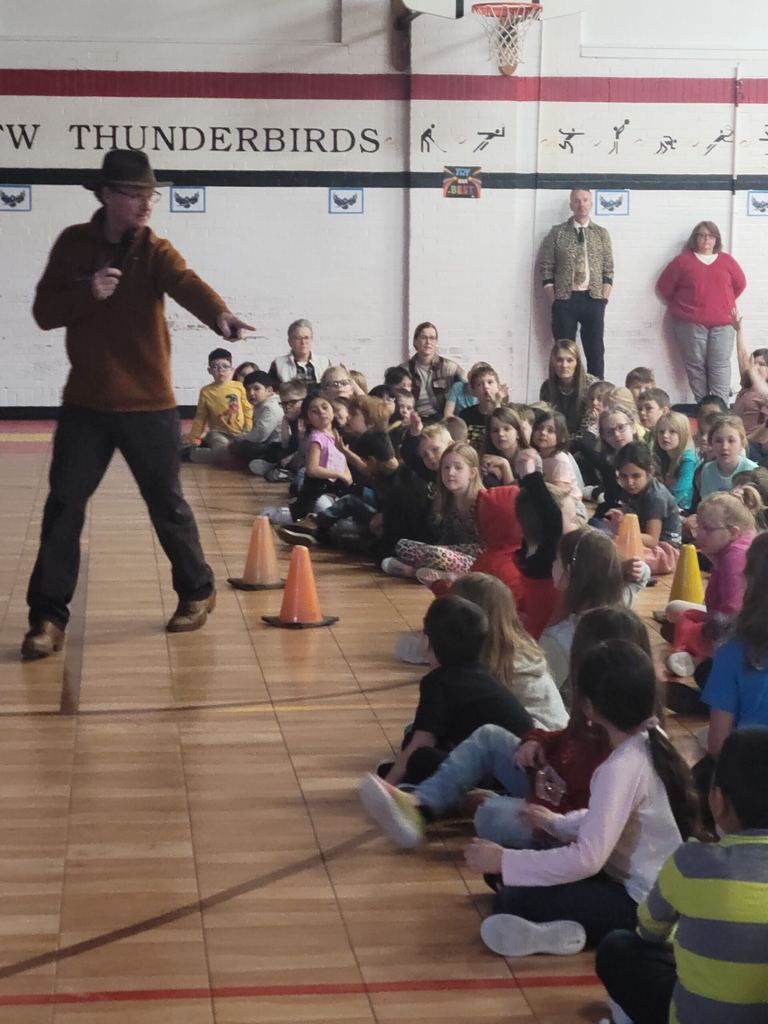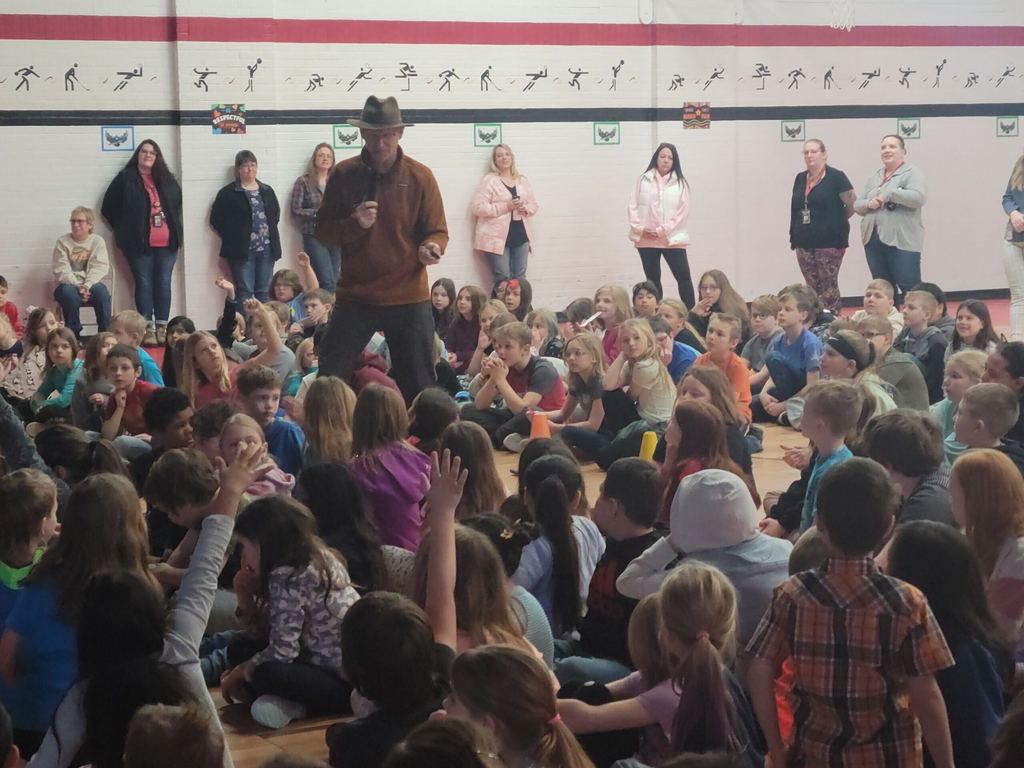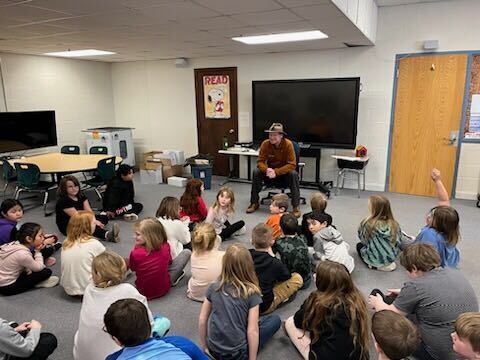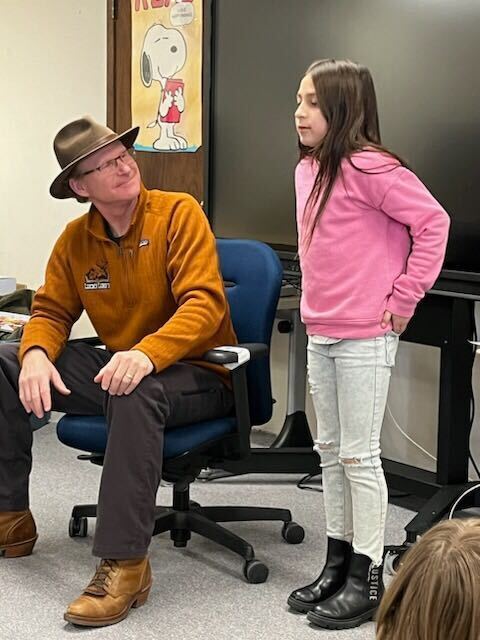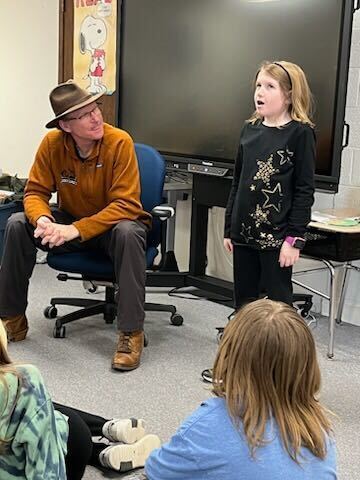 Fifth and Sixth grade students at GFW Middle School got to hear from author Kevin Lovegreen share his stories and love for nature!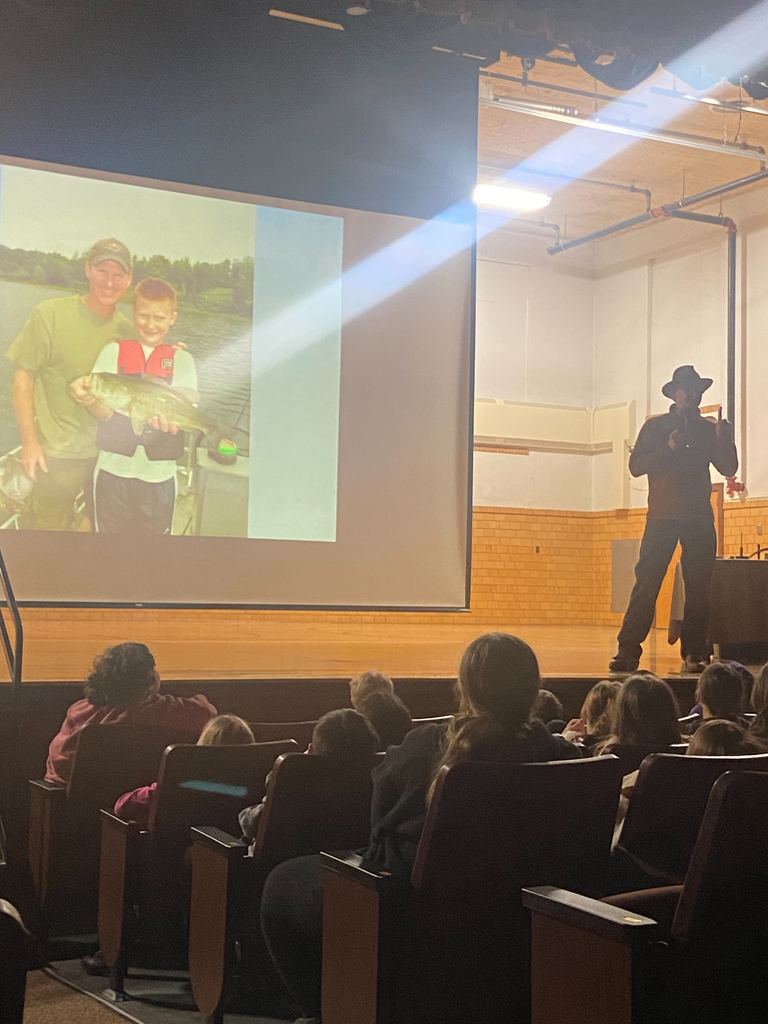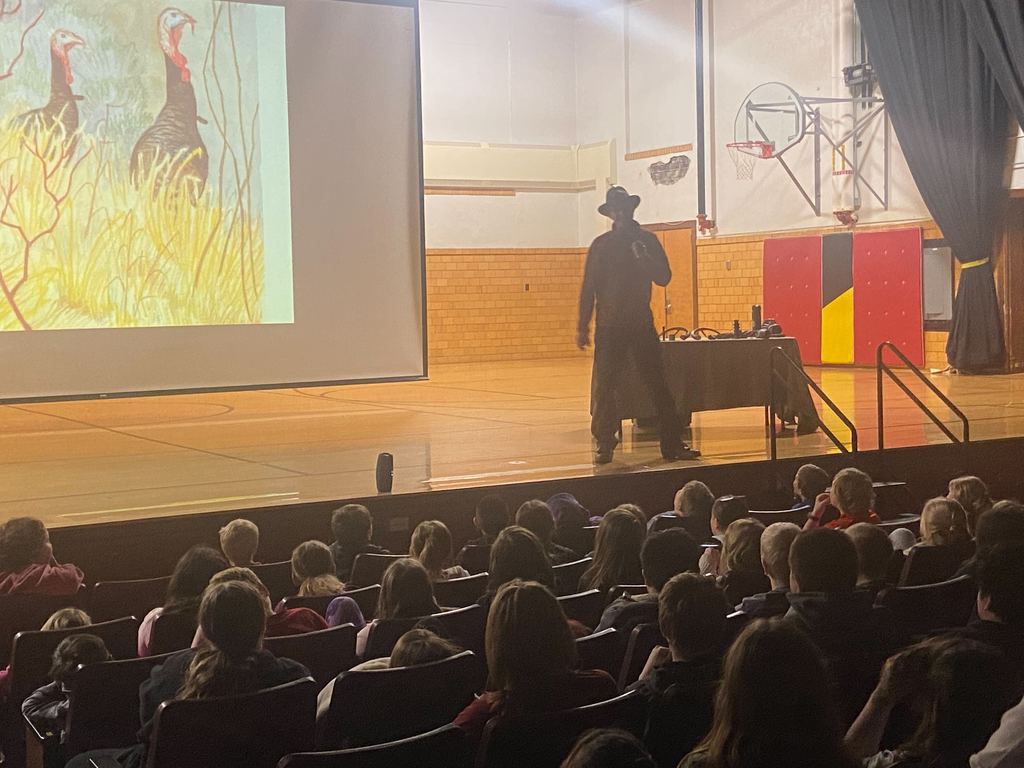 February is Career and Technical Education (CTE) Month and we are excited to celebrate! Through our Academies and Pathways model, students can explore a lot of career options and become ready to successfully transition directly to post high school employment or complete post-secondary coursework. We believe that "career and college ready" means a student has the knowledge, skills, and competencies to successfully pursue a degree, diploma, certificate, or industry recognized credential and employment. Learn more about CTE at GFW:
https://www.gfwschools.org/page/academies-and-pathways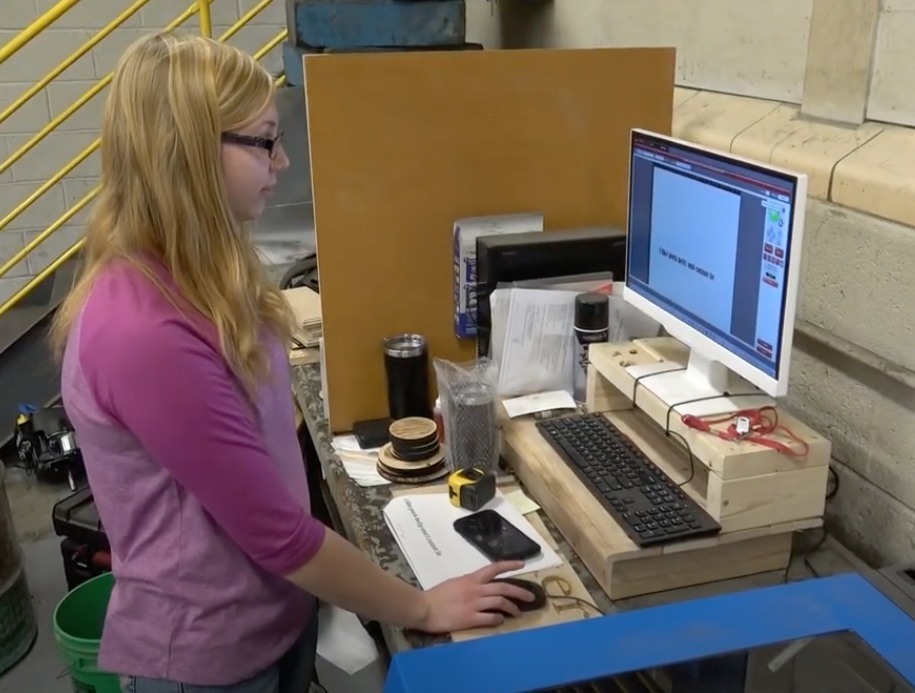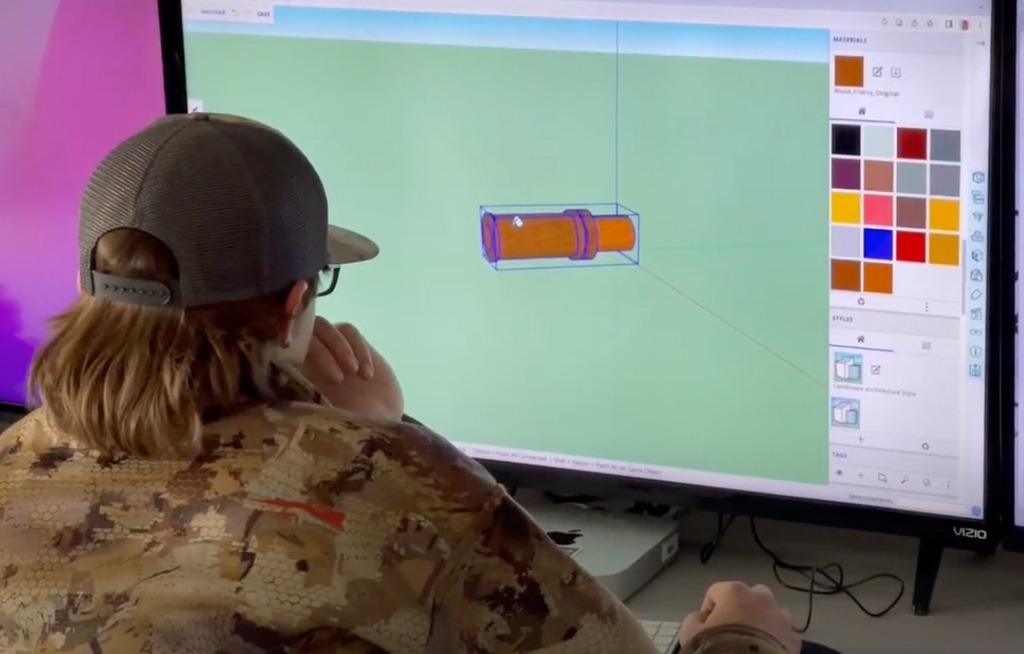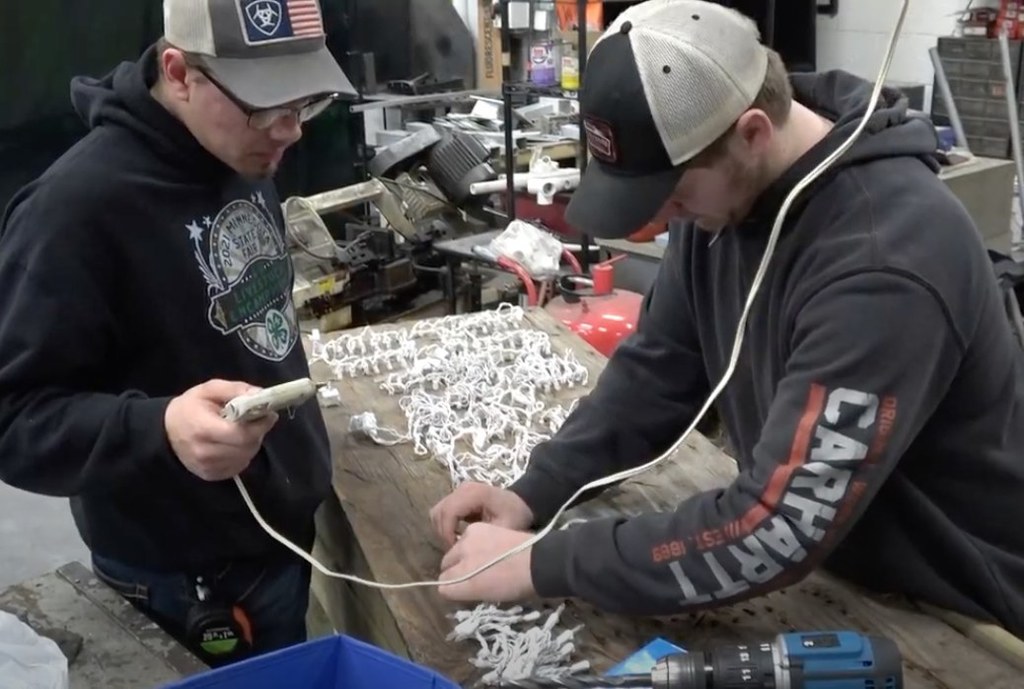 Superintendent Horton, Winthrop Police Chief Officer Anderson, Gibbon City Administrator Dana Leitzau and community member Jim Weinzetl visited with legislators in St. Paul yesterday. Our communities and the school district are working together to support local economic development by crafting legislation to bring $1 million to each city to use to transition out of old school buildings. Rep. Harder, Sen. Lang, and Sen Grugenhagen were excited about the idea!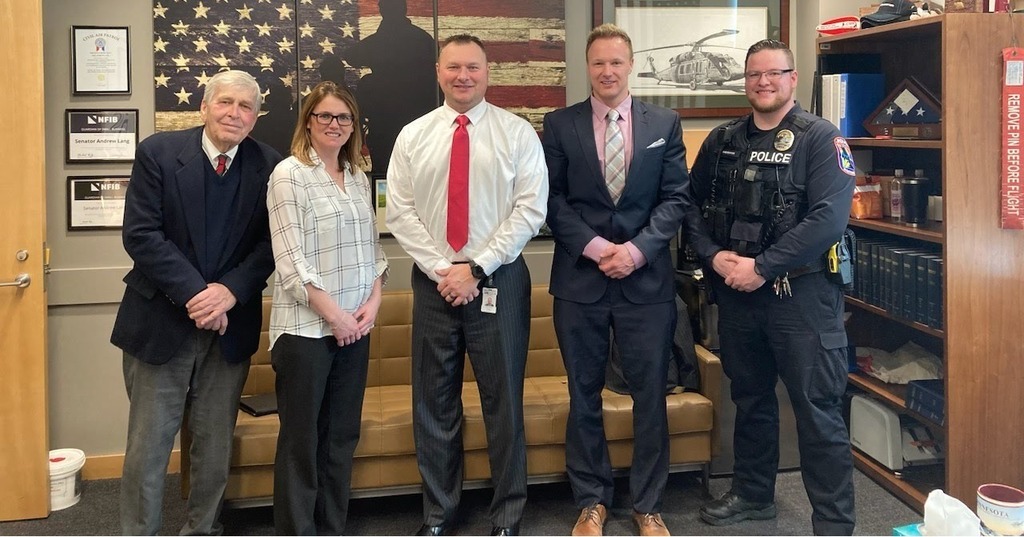 Students at GFW Elementary had a great time yesterday sharing their ideas for what a school could be!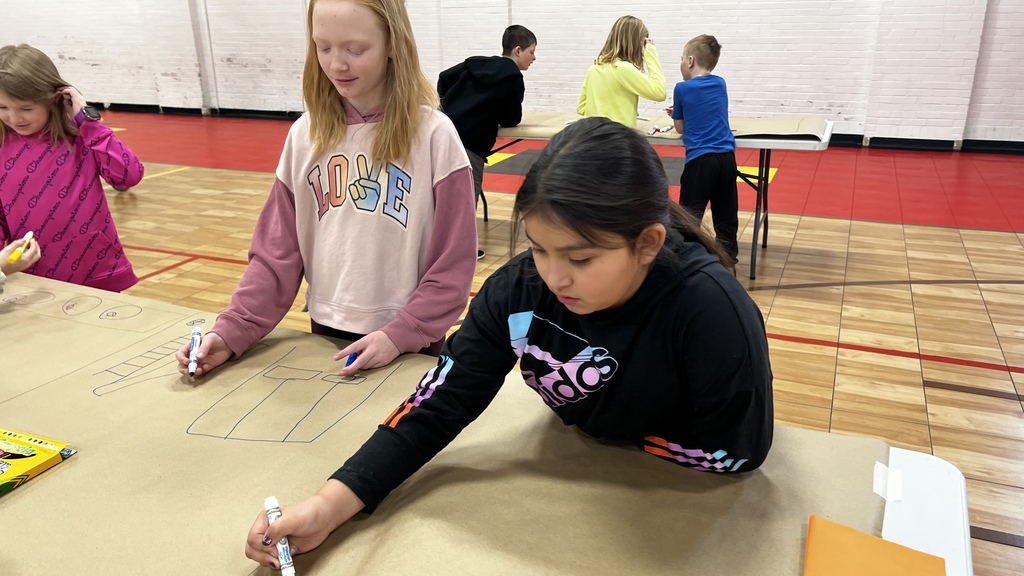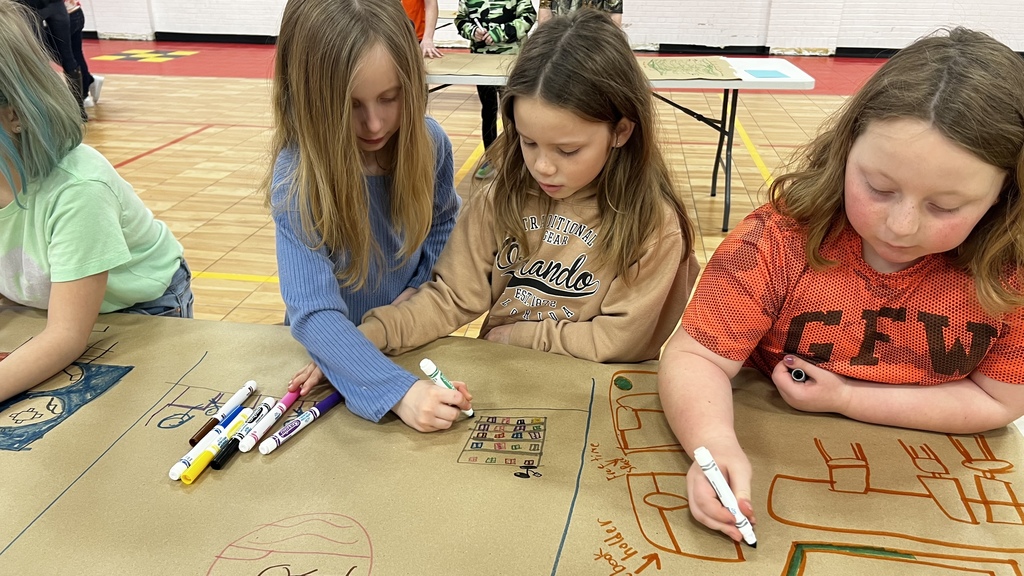 More great photos of after school enrichment classes at GFW Elementary!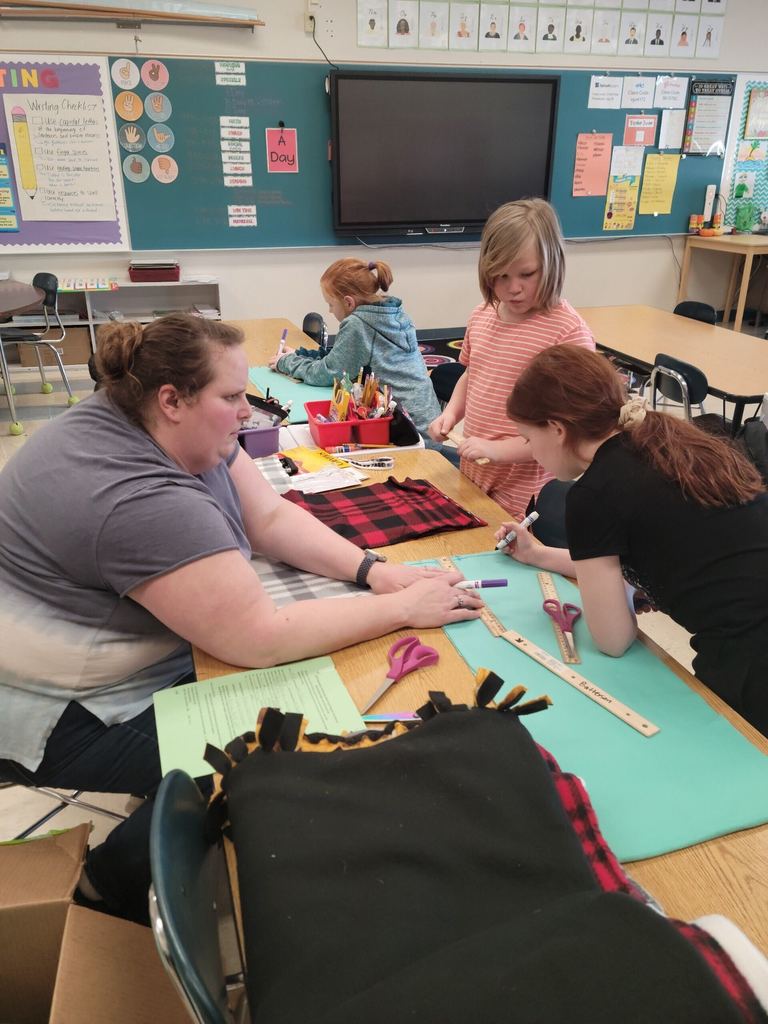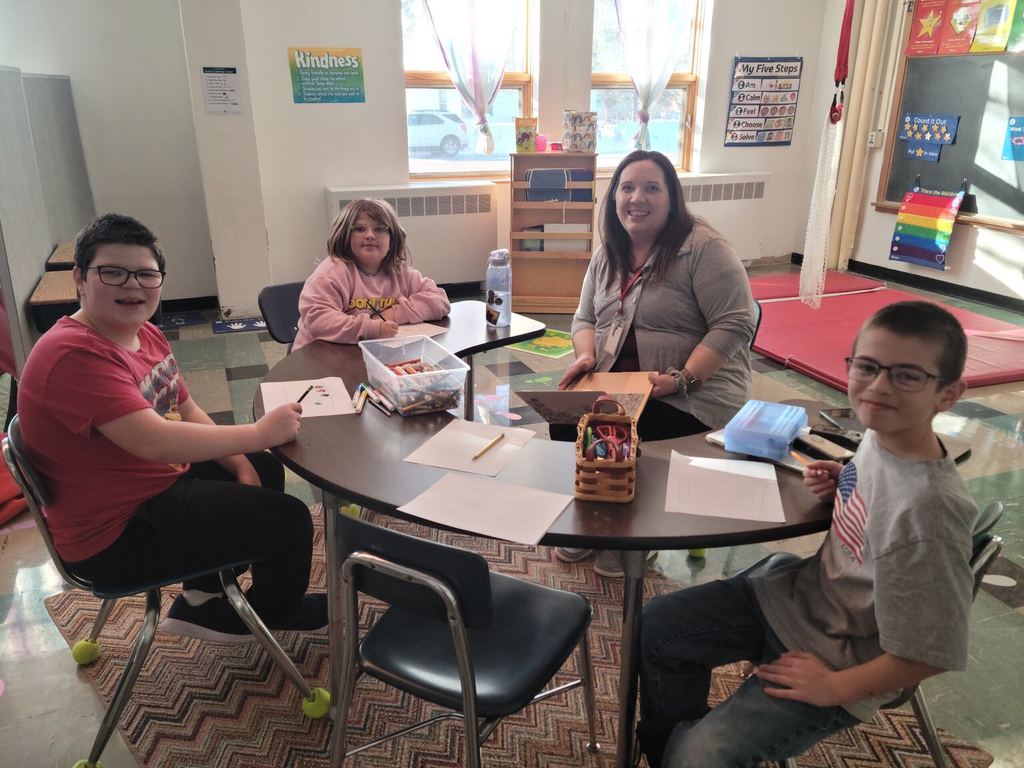 Students at GFW Middle School did an amazing job getting involved with sharing their priorities for what a future-focused school should contain. It was really inspiring hearing from these future world class leaders!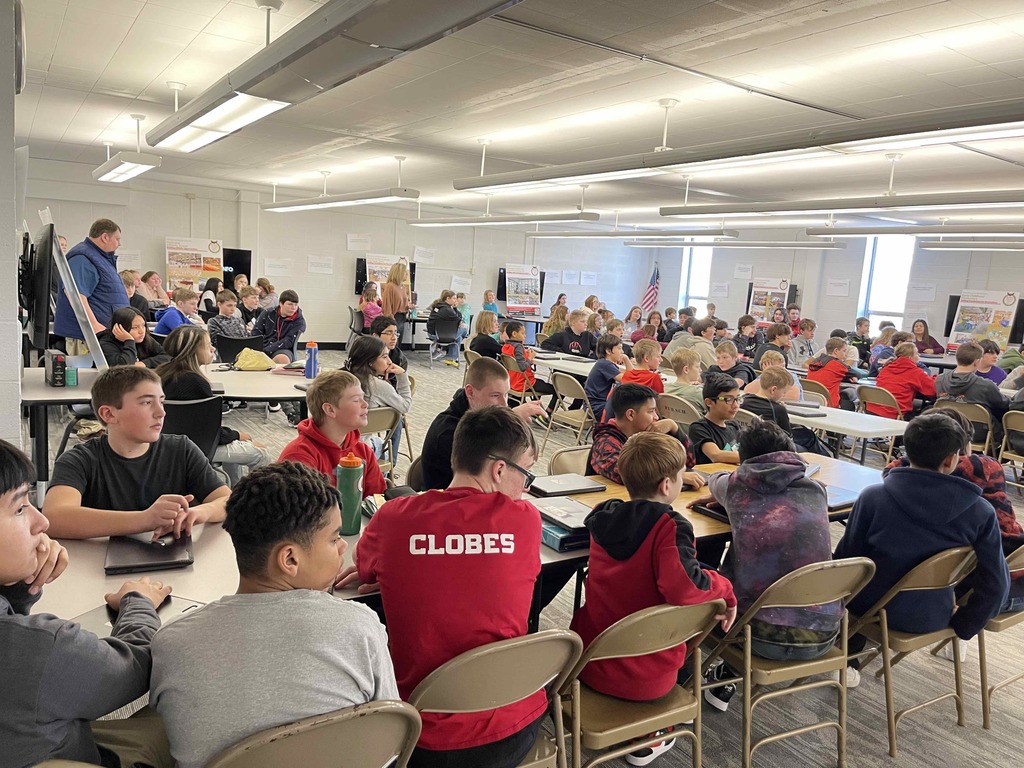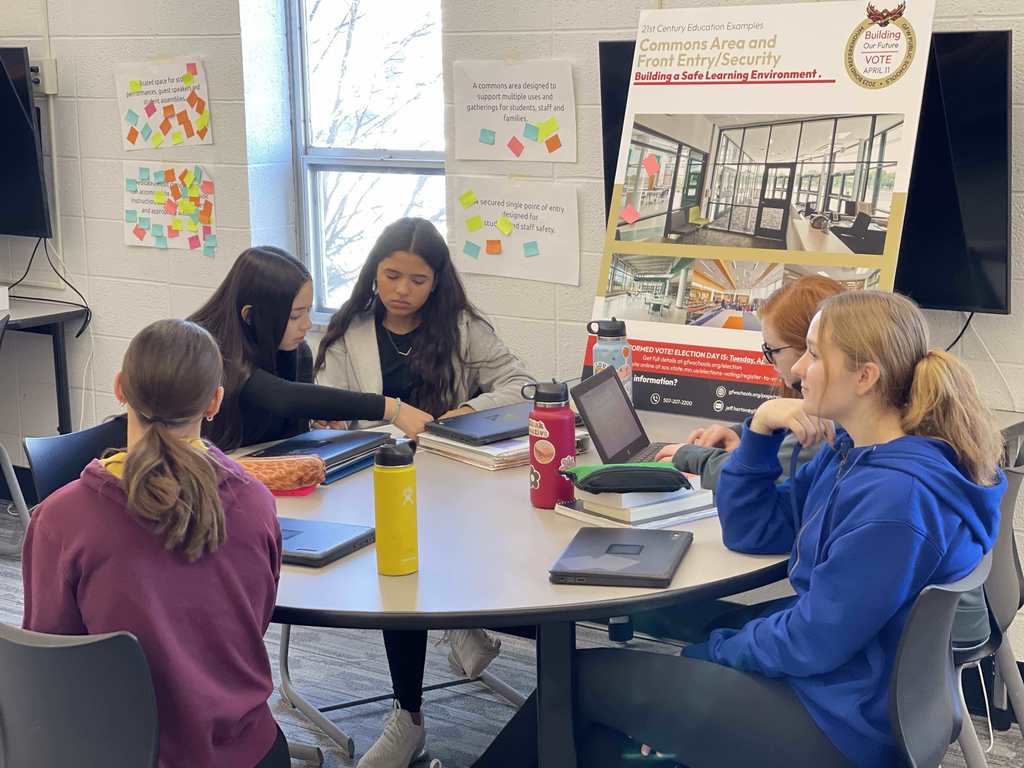 As a Community School, GFW Public Schools provides a variety of services and resources to our community. We were proud to host the Minnesota School Sealant program who provided free and reduced cost care for students at GFW Elementary. The "tooth fairy helpers" had great things to say about our students and helped to count teeth, and provided teeth cleaning, sealants, and fluoride. Students even held a handheld mirror to be able to watch their teeth be cleaned!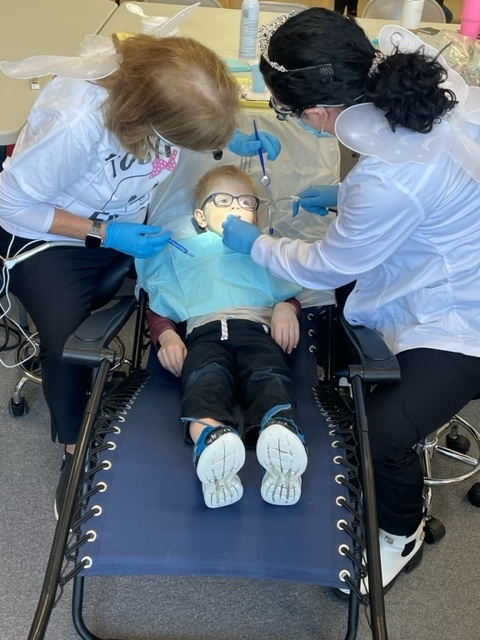 GFW Elementary third graders went to The Lodge in Winthrop today to make valentines with the residents. Everyone had a great time!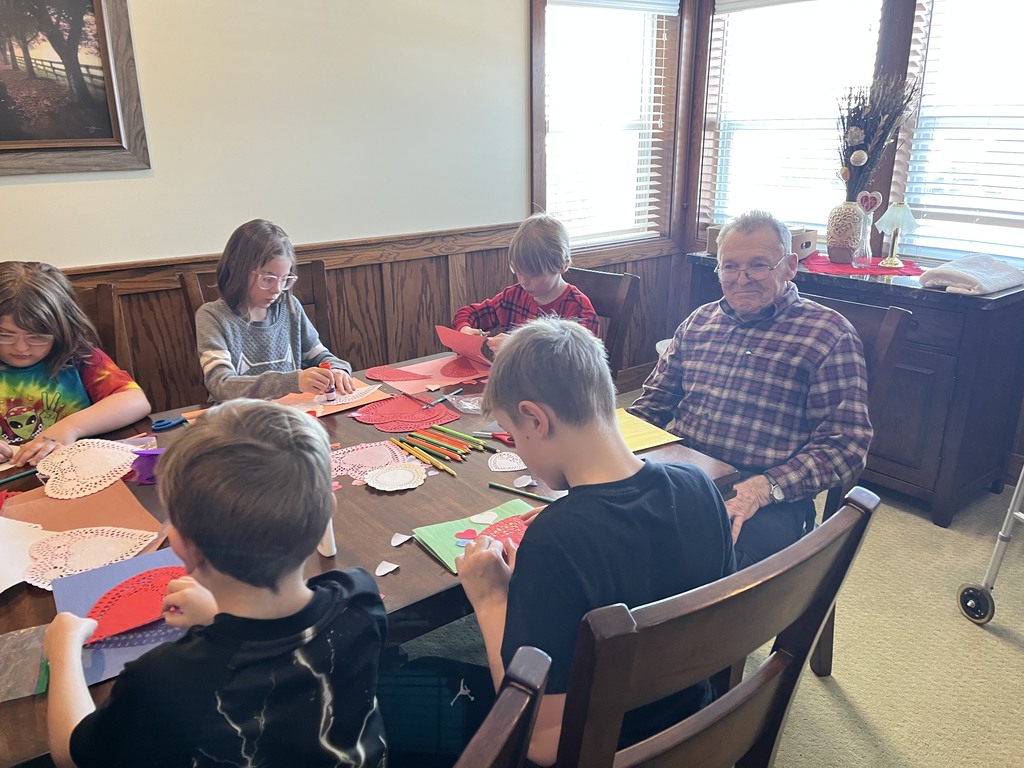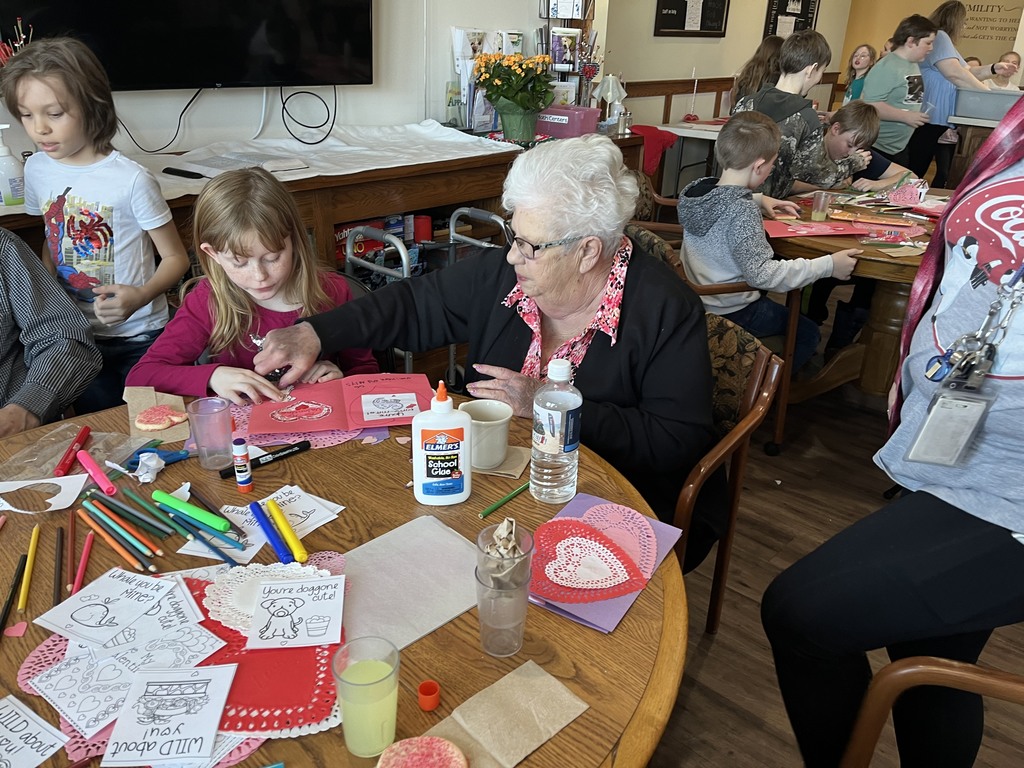 After school enrichment classes are off to a great start at GFW Elementary!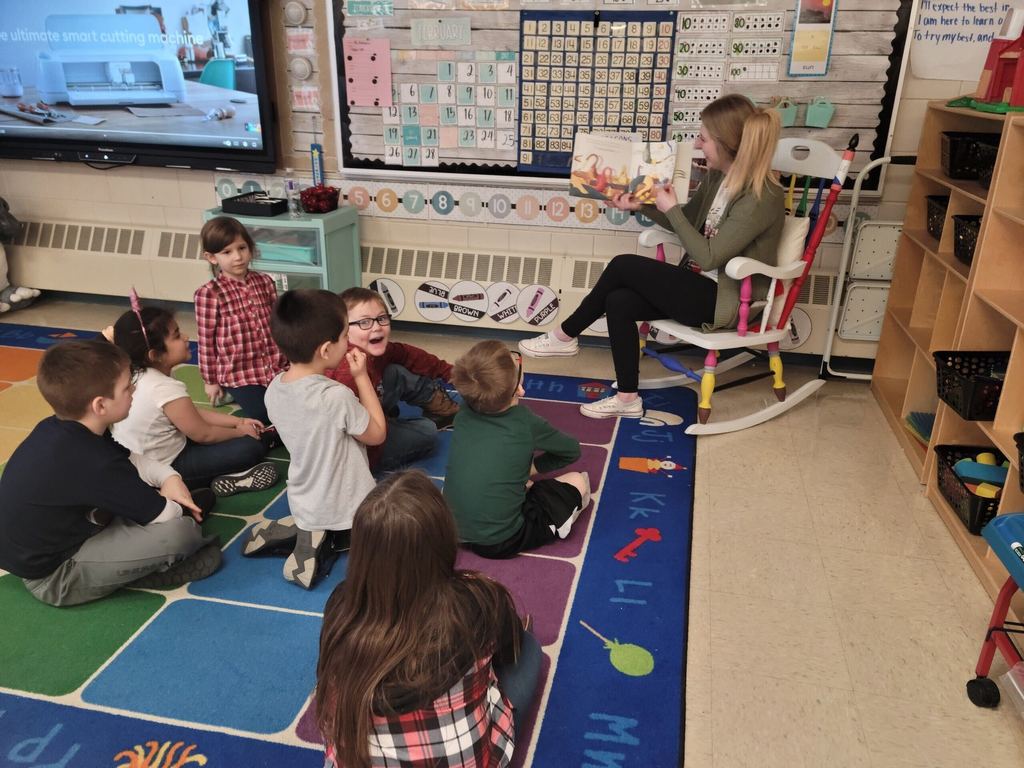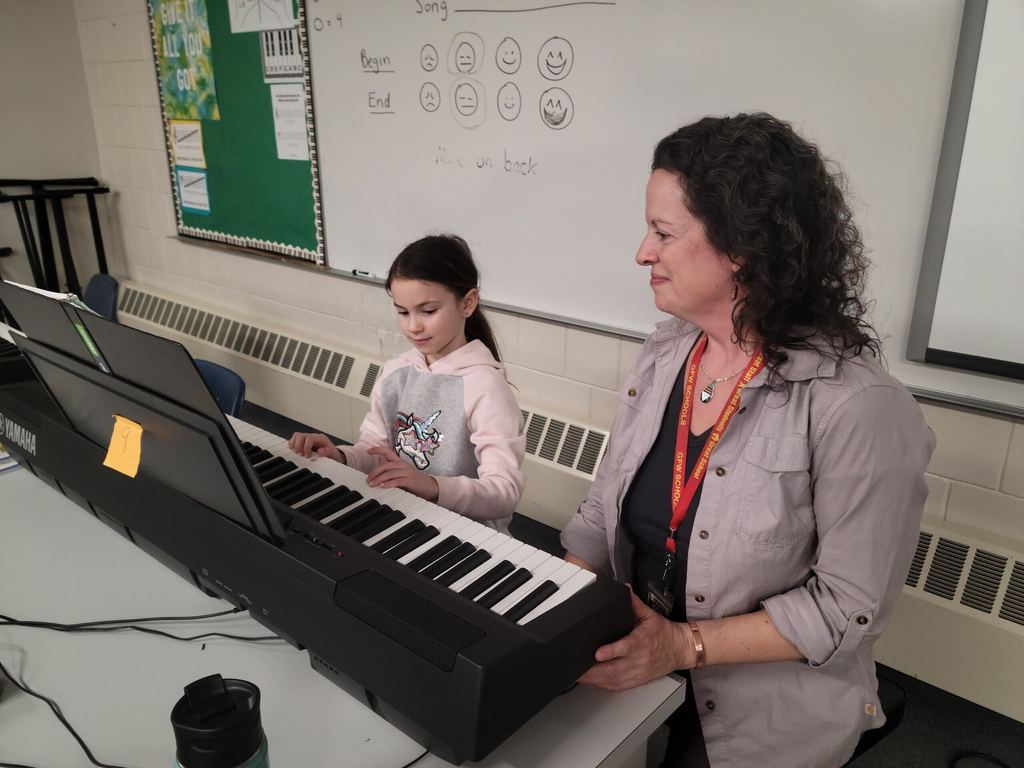 Students at GFW High School spent some time today talking about modern learning spaces and got to voice their opinions about priorities!